About Me
Updated: 23 December 2011
My name is Casey Lim.
Forex has always intrigued me since a few years ago but I have never put must effort in it because of my personal interest in so many things. Trading the forex market needs effort and time, which is something I do not really have.
But when expert advisers (EA) on MetaTrading platform started to take flight, I was again interested in trading forex. Who isn't? When the great technology of automatic trading call forex EA or forex robot appeared that allow to a person to trade the market without having to monitor the market 24/7.
And so, people started once again to look for the holy grail of forex EA. The super robot that will make one rich beyond their wildest dreams.
However, as years gone by, what seems to be an interesting technology was nothing more than opportunity for scammers to present themselves once again. They come in so many types, that thru time websites started popping up to review and rate and to inform members of the internet whether they were genuine or not.
Even with these independent sites, no one has come out declaring that they made it rich by trading forex EA. Even if they were, they do not openly declared it to the world.
As I further explore trading forex ea, I begin to see some similarities between manual forex trading and automatic forex trading.
They say that 90% of success in trading is in the person and 10% in the system. How true. So many forex EA has come to past, all claiming to be the best but many has fail the test of time and 90% of the time most retail traders failed. While the developers make their money by selling their program, the retail traders lose their money by using these programs.
While these seems to be likely what is happening, I believe having the best forex ea is having the best person applying those forex robot.
Applying the robot in the best ways comes with educating oneself with regards to the forex market. And it if for that reason, I myself have to continue to educate myself with regards to the forex market.
This blog has allowed me to put my thoughts, ego, pride and my humble opinion about my journey into the forex industry via trading with forex EA.
And thus, my journey continue to not only look and use the best forex EA around but also to elevate myself to be a better forex trader.
I hope you enjoy my blog and my posts…
Sincerely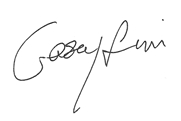 PS. More about how I got started was written on my first post… "How it all started "