Filed Under (EA System) by
Casey

on 24-06-2009
Before I begin this posts… I would like to offer my heartfelt gratitude and thanks to all those who has supported this site. By way of either donation or supporting/buying the original EA via my affiliate link… If it wasn't for these kind gestures, I would have been able to write this post…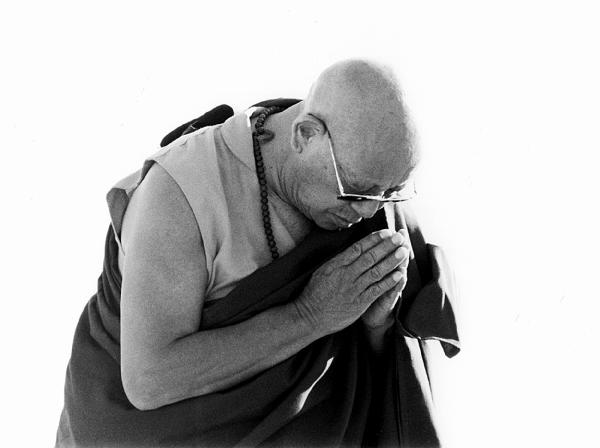 I bought into Forex Barometer two weeks ago with the donation and funds that I have gotten via my affiliate link… While it does not cover the whole cost, it does help. So many thanks to your contribution which made this post possible.
Let's get on with my piece. My creative juice is pretty low at the moment. So I am going to make this as direct as as I can.
So what is it about Forex Barometer that caught my attention. Well basically it their forward statement… There are two EA that actually caught my attention. One of it is the S26 while the other was the Neuro Network call NN Master.
Now don't tell me that the statement would not cause you to want to try it out. Sure some people would say that that can be altered. But for a total of  $268 ($199 + $69) for two EA that has potential, it is not relatively expensive like $500 bucks per or something crazy like that… So, aren't one curious to find that out?
Yes, I was curious I googled it, and could not find any relevant information about Forex Barometer… and since I have not seen any review on this EA, I thought what the heck, 'Let's get down to business with this EAs'
Actually there is nothing much to look at. I did not backtest this EA. Simply because of the license and my VPS issue.
All my historical data, are on my laptop while my VPS are pretty clean. Plus, I only have three activation codes for three account. So I though what the heck, let's do it live directly their statement after statement on their site has proven that these EA has been tested day in day out.
Further more, my broker were all included in their testing results. Let's see what else… Oh… My FXDD account was kind of dormant. So I though I would used that account, I topped up another 100 bucks and see if this is going to my next best gambling act… On top of that, FXDD now offers Micro account. So my trade should not be more than 0.01 on a 200 account. So risk was pretty manageable.
The only thing I am going in is that, I don't know how it will perform for me.
One thing that is really slacking is that one needs to wait 2-3 business days before the transaction can be completed. Meaning from the day I pay I have to wait 2-3 business working day before I can receive the product. Pretty weird way to do business. But his explanation was as such…
http://forexbarometer.com/gctfrm/index.php?showtopic=123
Ok… fair enough. But it would have been great if that information was provided before someone buys into it. Anyway… since forex is a matter of patience, I waited.
I must say I was pretty excited when I received the download link. It's like a boy waiting for a ultimate comic book coming into the post box…
But excitement turned into stressed when I tried to understand how to set it up. You see, the EA does not come with a manual. And if you did not buy into their support package, well… you are practically fu(ked. Ok I don't know if one were to buy without the support package whether a manual will come with it. But on his site it clearly states the terms and condition, in a way saying if you don't get the support package… 'You are on your own… brother'
I told myself $hit… this is new to me, so I believe I need the support package. And sure enough viewing the forum and trying to understand how his system works is pretty tedious and confusing. Even the forum thread I must say was not all that organize.
The information was not streamlined properly enough for a green leaf user like me to understand how to install and how to get the settings right. I suspect that this is a one man show. The site does not seem consistently organize. But hey… I thought initially that is for System 26 or S26 for short… maybe the other EA NN Master would not be that bad. Oh how I was wrong…
I bought into S26 first. Why? because if I would have bought any other product first like NN Master, I would not be able to enjoy a $10 discount because S26 does not offer any discount for repeat customers… Buying smartly as they call it… hehe
I bought S26 and installed it, while at the time of this writing, I am still in the midst of communicating with the developer because somehow or rather the auto optimizing feature was not that stable on my MT4 and caused it to crashed. So I had to revert to semi automatic optimization to ensure my EA is up to par with the current market.
Now on the side note, the reason for optimization ever so often is because the market movement tend to change frequently. So when we optimize the period say from 2 days ago, this EA is actually following the market with the assumption that the market will stay this way for the next day or so.
The Auto Optimization feature actually works after every time period which it is trading on. After it runs it's auto optimization process it then sends the new settings to your EA. Kind of like optimizing in on the go… Pretty extensive and complex no? It's a bit complex even I don't understand this particular paragraph myself…
Anyway, that is how the optimization assumption it is base upon and this assumption does sound kinda practical.
Well that is my initial thoughts on S26 as for NN Master…. It was cheaper… so I though heck… it won't be that hard to get it going. Man… it was also a bit tough. But because I had some experiences with S26, NN Master was not much of a different. I had to kinda use my common sense…
It's so unfortunate that this EA does not come with auto optimization.. but I don't think it does, because NN Master uses a 1H chart. And the optimization uses a very different execise approach. It will be kind of long to describe it here (Yes, it is very complex) but once I got did it and restart a few times, it is not all that bad. One need to go over it over and over and over again… Hey.. that is part of learning no?
They say profits does not come easily without any work. Of all the EA, this is the most single hardworking EA I have to configure to get it running. So does that mean it is profitable??
Haha… I wish and of course I hope it is…
Well, it's just a start but I guess you can follow my progress from my FXDD live account statement. I guess if it's that profitable I am sure you will hear more from me again.
One of the reason why I think his site is not promoted aggressively is probably because his site does not offer any affiliate program…
But this site really test your patience and calmness. From the time you purchased the product until you get your EA going and until you are profitable (I am not sure about this last one cause I have not reached there yet). Reminds me about forex trading. The market will test your patience, nerves and if you can get over it… you will master the forex market.
So hopefully Forex Barometer is a glimpes into my forex profitable journey because getting this EA to run is a tests of all that is call forex…
There are a lot of things on my thoughts about Forex Barometer… but I will leave this here for now.
One thing to note, if you want to try Forex Barometer… please make sure you have the time to really sit down and read and toy with it. It is pretty time consuming and an interesting learning curve.
It's not the 5 page manual, set and forget… So if you are still toying with other EA, finish what you are doing first, only then dive into this EA.
It took me 3 weeks to come with a post on this man… it does says something. I was ding-donging back and forth with Forex Barometer and all the other stuff (Winalot, EAezGor, Blitzkrieg… etc etc)